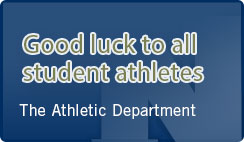 Girls Lacrosse
Welcome to Newington High School Girls Lacrosse!
Preseason Girls Lacrosse Meeting Wednesday 2/22 5:30 pm Cafe
CIAC updates can be found Here


Varsity sports contests will be live streamed on the Newington High School YouTube Page, when available.
Visit and subscribe at http://youtube.com/newingtonhighschool605 for all of your Nor'easters Sports Coverage!
Any and all changes due to weather, school events, etc
. will always be sent out in REMIND as soon as we become aware of them. Please see instructions below to receive these messages - it is the best and most immediate way for us to keep all players and parents updated!
---
REMIND for athletes and parents (2023)

If you would like REMIND messages please follow instructions below
Girls Lacrosse athletes/parents text newlax21
OR
https://remind.com/join/newlax21

|

|

Share