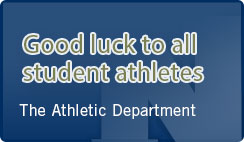 Girls Lacrosse
Welcome to Newington High School Girls Lacrosse!
OUR LIVE 2022 game and practice schedule can be found HERE
CIAC updates can be found Here
***Any student athlete who has tested positive for COVID-19 must submit a Medical Authorization Form to the Nurse's Office. Once submitted, student athletes will be informed how to proceed. If you have already completed the RTP protocols with the NHS Trainer, you have met the requirements. Click HERE for details.***
Varsity sports contests will be live streamed on the Newington High School YouTube Page, when available.
Visit and subscribe at http://youtube.com/newingtonhighschool605 for all of your Nor'easters Sports Coverage!
Any and all changes due to weather, school events, etc
. will always be sent out in REMIND as soon as we become aware of them. Please see instructions below to receive these messages - it is the best and most immediate way for us to keep all players and parents updated!
---
REMIND for athletes and parents (2022)

If you would like REMIND messages please follow instructions below
Girls Lacrosse athletes/parents text newlax21
OR
https://remind.com/join/newlax21
Google Classroom Code for NHS Girls Lacrosse Student Athletes
Google Classroom Code: 7nnjbgo

|

|

Share